Salisbury Scottish Dance Group
Salisbury, Wiltshire
Who are we?

A group who meet every week to dance, have fun and keep fit.
Click here for pictures
When do we meet?
Every Wednesday 8:00pm - 10:00pm.
Doors open 7:45pm.

The last session before Christmas will be held on 14 December 2016.

The first session of the New Year will be held on 04 January 2017.

AGM (and dancing) will be held on 22 February 2017.
Where do we meet?
We meet at St Elizabeth Hall. The hall is located at the Harnham end of Exeter Street, Salisbury SP1 2SG, on the left hand side as you leave the city centre, just before the roundabout Click here for map. The entrance to the car park is located immediately before the hall and the parking at the rear will accommodate 18 cars.
Activities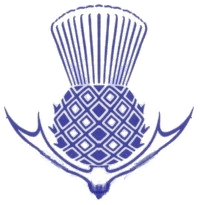 Dancing every Wednesday thoughout the year


Newcomers to Scottish Country Dancing.
If you are a complete beginner and would like to learn Scottish country dancing, please contact:

- Alison Malcolm at ahogg5@sky.com
or phone 01722 710356.


Enquiries about Wessex Scottish Country Dancing groups and our Wednesday evening dance sessions:

- Richard Ellis at ukjom2@aol.com
or phone 01722 334381

- Rosie Fuller at rosie@afa.co.uk
or phone 01425 652568


For further details of all of our activities, please contact a member of the committee.
Links
What is Scottish Country Dancing?
Find out more about Scottish Country Dancing
LAST UPDATED 22 November 2016 (term dates)