With regret the Committee has made the decision to CANCEL ALL DANCING CLASSES on Thursday evenings until further notice.

This is for the safety of everyone, given the ongoing threat of COVID19.

The March Tea Dance is also CANCELLED.

As and when it is safe to resume dancing we will be in touch. We hope you all keep safe and well. Liddington SCD Club
Who are we?
We are a Scottish Country Dancing group that meets in Liddington Village Hall. The group was set up 25 years ago and we have a friendly, sociable group of dancers. No partner is required. We welcome newcomers.

Classes are led by a rota of four teachers, all of whom are experienced dancers and one of whom is RSCDS qualified.
Where do we meet?
Liddington Village Hall
Church Rd
Liddington
Swindon
SN4 0HB
The Hall has its own car park.
Click here for map
When do we meet?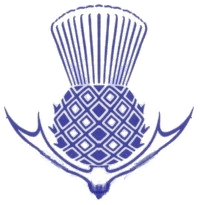 Thursday evenings 7:45 pm – 10:00 pm.
We wear casual clothes and soft soled shoes.

Term Dates for 2019-2020 season
| | | |
| --- | --- | --- |
| 5 September 2019 | - | 19 December 2019 |
| 9 January 2020 | - | 2 April 2020 |
| 23 April 2020 | - | 21 May 2020 |
Fees
£20 for a 10 week session or £3.00 a session for 'Pay as you Go'.
Free Taster Session.
Activities
Our Club holds a Christmas Dance Party and an End of Season Dance Party to which we invite other local Clubs. We also hold a members only Burns Celebration each year.

Other Clubs in the area hold regular dances and our Club receives invitations and flyers for these events which are displayed on the Club notice board. Dancers normally arrange to go in a group to these events, both for social and car sharing purposes.
Dances 2019 - 2020
All to be held at: Liddington Village Hall, Church Road, Liddington. SN4 0HB
Autumn Dance
Saturday 16 November 2019
7:00pm - 11:00pm
Music: Ian Muir
Cost: &pound7 in advance only
Bring a plate of food to share (American Supper). Bring your own bottle if desired
Tickets from Lynda Hughes 01793 790821 or 0779 456 6998

Click for dance flyer
Evening Dance
Saturday 08 February 2020
7:00pm - 11:00pm
Music: Judith & Ian Muir
Cost: &pound8 in advance only
Bring a plate of food to share (American Supper). Bring your own bottle if desired
Tickets from Lynda Hughes 01793 790821 or 0779 456 6998
Tea Dance
CANCELLED
Monday 30 March 2020
2.00 - 5.00pm
Music: Judith & Ian Muir
Cost: &pound6 in advance only
Tea & cakes provided. Raffle
Tickets from Lynda Hughes 01793 790821 or 0779 456 6998
Contact Details:
For further details please contact:

Laura Hayward (LSCD Secretary)
email: lscd.sec@gmail.com
or phone 07701 098010

or Lynda Hughes (RSCDS teacher)
email: all@ldhughes.free-online.co.uk
or phone 01793 790821
mobile 0779 456 6998
Committee Members:
| | |
| --- | --- |
| Chair: | Jenny Nobes |
| Vice Chair: | Lynda Hughes |
| Hon Secretary: | Laura Hayward |
| Hon Treasurer: | Cyla Higley |
| Committee Member: | Deborah Luck |