Who are we?
Everyone, is welcome, to come and try traditional Scottish Country Dancing, under expert tuition. It's great fun and we have a very happy and friendly group of Dancers, who would make sure that you would have a truly unique experience. If you are a complete beginner, or want to improve your dancing, or need good physical and mental exercise, then this is where you need to be! Beginners will be welcome at the commencement of the dancing season in September/October. As Scottish Country Dancing is fairly energetic, a fair degree of fitness is really needed.
We have a team of RSCDS qualified teachers led by Marilyn Watson (01425 278436 - marilynscd@sky.com) who is also a RSCDS Tutor, Adjudicator, Children's Medal Test Assessor, Examiner and RSDCS Summer School teacher.
Bournemouth RSCDS Adult Classes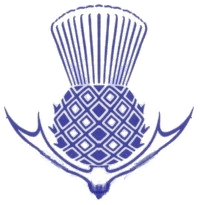 Where do we meet?
Kinson Community Centre
Pelhams Park,
Millhams Road
Kinson
Bournemouth
BH10 7LH
When do we meet?
Fridays 7:30pm - 9.30pm
Term Dates
22nd September 2017 – 25th May 2018
Excluding: 15th, 22nd & 29th December 2017, 5th January, 30th March & 6th April 2018.
AGM Friday 11th May 2018.
Visitors are welcome on the following social evenings:
6th October, 3rd November, 8th December 2017, 12th January, 2nd February, 2nd March, 13th April and 4th May 2018.
Summer socials with visiting MCs: 25th May, 1st June, 8th June, 15th June and 22nd June.
Fees
Weekly charge: £3.50
Annual Membership
* Adult single: £27
* Joint adult: £46
* 18-24 years: £22
* Under 18 yrs: £13
Future Events
Summer Picnic Dance
| | |
| --- | --- |
| Date: | Saturday 9th June 2018 |
| Time: | 7.00pm – 11.00pm |
| Venue: | Minstead Village Hall |
| Music: | CDs |
| Tickets: | £7.00 |
| | Please bring your own picnic supper |
| Programme: | The Cranberry Tart, The Lass of Richmond Hill, Crathes Castle, The Zoologist, Jubilee Quadrille, The Quaich, Mrs Stewart's Jig, Miss Johnstone of Ardrossan, The Wind on Loch Fyne, The Hazel Tree***De'il amang the Tailors, Yvonne's Lasses, Moment of Truth, A Trip to Bavaria, Gothenburg's Welcome, Orwell Lodge Strathspey, The Last of the Lairds, Mrs MacLeod . |
Our Charity this year will be the Dorset & Somerset Air Ambulance.
Contact details
For further details of all of our activities, please contact our Branch Secretary:
Mrs Margaret Robson
24 Upper Golf Links Road,
Broadstone,
Dorset,
BH18 8BX
Tel: 01202 698 138
eMail: margaret.brscds@ntlworld.com
Some Useful Links
What is Scottish Country Dancing?
Find out more about Scottish Country Dancing
Return to top